The Centers for Medicare & Medicaid Services (CMS) recently finalized a 3.4 percent cut for Medicare payments to doctors in 2024. Unless Congress intervenes to mitigate these cuts, it will mark the second consecutive year reimbursement rates will decline for physicians.
Hospital systems and other providers receive compounding payment increases linked to the cost of health care, while physician reimbursement in independent practices has dramatically trailed inflation in practice costs and consumer prices. When adjusted for inflation, physician payments from Medicare have effectively declined more than 25 percent over the past two decades.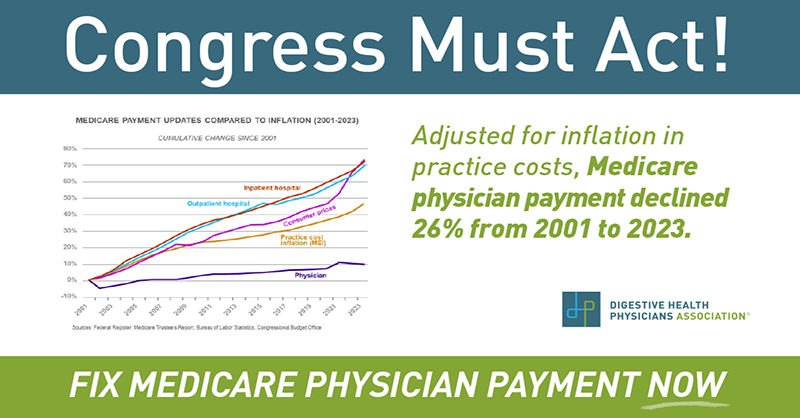 Independent physicians and our patients deserve immediate relief and longer term, a predictable payment system that matches Medicare reimbursement to the cost increases experienced by our private practices.
Let your Senators and Representatives know they must act to prevent these physician cuts from taking effect in 2024.