One of the most important skills in life is the ability to adapt to change, and that's certainly true if you're the head of an independent medical practice. In today's constantly shifting healthcare landscape, those who fail to anticipate new threats will flounder, while those who plan for the obstacles ahead can build a better future for their practice, and ultimately, their patients.
That's why my colleagues and I are members of the Digestive Health Physicians Association® (DHPA®)—a trade association whose mission is to advocate on behalf of independent gastroenterological practices that provide high quality, cost efficient and integrated GI care, while helping our member practices prepare for the opportunities and challenges they will confront down the road.
Though our membership is strong, the integrated model of healthcare delivery is consistently under attack by threats on Capitol Hill, in regulatory agencies and in statehouses across the country. By maintaining an active presence in Washington, D.C. and key states, we have organized grassroots campaigns to combat these and other threats. And by collecting, benchmarking, and analyzing data relevant to GI practices and their patients, we are telling a robust story about the benefits integrated GI care brings to the patients we serve.
At a time when both the quality and cost-effectiveness of care are more important than ever, it is critical that independent GI practices around the country work together to advocate for a healthcare policy framework that promotes patient access to high quality, integrated and cost-efficient care in the independent practice setting, and we hope you will join this movement.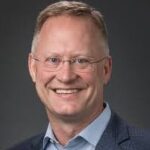 James R. Weber, MD
DHPA President & Board Chair